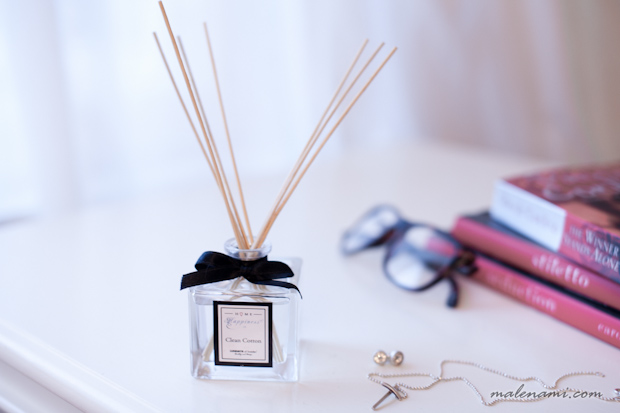 Doftar så gott i hela huset av Clean Cotton, doftstickor från Lundmyr of Sweden. Vätskan i flaskan sugs upp av pinnarna och avger doften hela tiden (håller längre än doftljus och roomspray). Man kan ha bara en pinne i, om man vill – jag lade i alla. Ljuuuuvlig doft! Halsband från Efva Attling och The Winner Stands Alone av Coelho (han har inte världens snyggaste hemsida, öh?), som jag fick låna av min svåger. Jag har inte öppnat boken ännu, har ni läst den?
"At the first sign of indifference or lack of enthusiasm, take note! The only preventative against this disease is the realization that the soul suffers, suffers greatly, when we force it to live superficially. The soul loves all things beautiful and deep."
Idag blev det en färggrann outfit för mig!
Nu skall jag snart iväg till baletten! Vi ses, godingar!