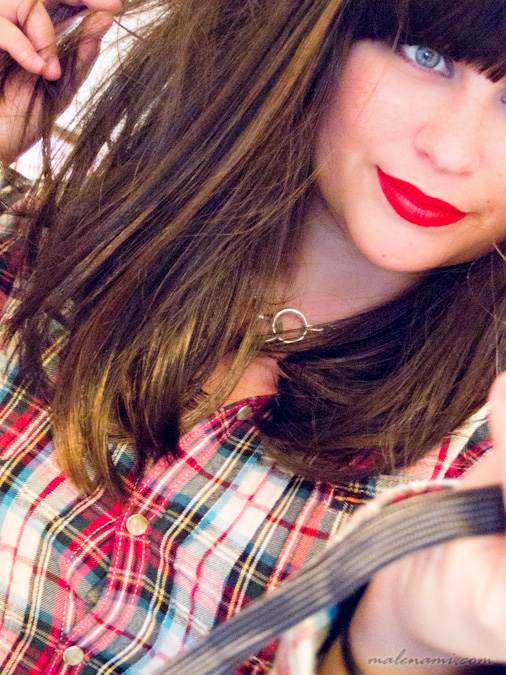 I'm back!
Tack för för era kommentarer! Nu är jag hemma med the jetlag from hell (fast jag bestämt att jag inte skulle få någon jetlag på en så kort resa..), träningsvärk i hela kroppen efter allt gående (kan spänna mitt bälte två hål mindre – woop-woop!) och är en hel ryggsäck rikare med upplevelser!  Imorgon, efter jobbet, skall jag beta igenom era frågor jag fått under tiden jag varit borta! Har ni något ni funderar över kan ni slänga in en kommentar i detta inlägg! Det blir också en hel raport om New York-resan, så fort jag gått igenom bilderna;)
Har en lyckligt spinnande katt i famnen. Och en klocka som visar att nu, nu borde jag gå och lägga mig. Det skall jag också göra.
Skjortan är från Lexington, läppstift från Lumene (färgen heter seduction) och smycket Efva Attling, of course.
Vi ses imorgon, goa läsare!